Henry Dalton Bogart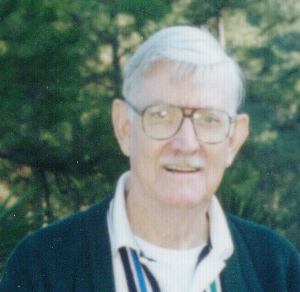 Obituary Notice
Henry Dalton Bogart, age 70, of Little Rock died Thursday, July 31, 2003 at his home. He was born March 28, 1933 in Searcy, AR to Henry and Stella Bogart. Mr. Bogart retired as a Principal in 1997 from Blass /Gaskin, Norcross and Hall Architecture Firm with over 30 years of employment. He was later associated EGH Lighting Company. He was a member of Grace Lutheran Church where he served in several offices and was chairman of the building committee for the fellowship hall. He was an avid outdoorsman, fisherman and golfer. Mr. Bogart was a beloved husband, brother, father, and grandfather who will be mourned by his family and many friends.

Mr. Bogart is survived by his wife Bette Kohl Bogart; two children, Ramona DeMilt (Kyle) of Bartlett, TN, and Deena Reynolds of North Little Rock; four grandchildren, Dalton Arnold, Zachary Arnold, Dana DeMilt, and Hunter Goodwin. One sister, Eleanor Connelly of Little Rock, also survives him. The family would like to thank the oncology staff of St. Vincentís Infirmary, Dr. Cliff Parnell, and Dr. Mendelsohn and his wonderful staff.

There will be a visitation at Ruebel Funeral Home from 2:00 p.m. to 4:00 p.m. on Sunday. Memorial Services will be held at 11:00 a.m. Monday, August 4, 2003 at Grace Lutheran Church in Little Rock with Rev. James Walter officiating.

Memorials may be made to the Grace Lutheran Church Building Fund, PO Box 250769, Little Rock, AR, 72205.
Arrangements are under the direction of Ruebel Funeral Home.
---
Register Book
Bette, Bettie Ann & I are sorry to learn of Henry's death. I had known him for 10 years thru the lunch bunch and saw you all many times at the ECI Christmas party hosted by the late George Smith.
Henry was always so pleasant no matter what the circumstances were. He was a credit to his profession and we will all miss him.
Fondly,
Bettie Ann & T. Wesley Dodson, Jr.
Little Rock, Arkansas
Email: wesdodson@yahoo.com
Bette, Joe and I are so very sorry to learn of Henry's death. We remember him fondly and want you to know that you and your family are in our thoughts and prayers. May the peace of God be with you in the days ahead.
Joe and Dovie Norcross
Little Rock, Arkansas
Shirley Stafford Lusby keeps us up to date on the news of old classmates and friends. We would like to take this means to express our sincere condolence to you and your family.
Johnny and Pat Bass
Pine Bluff, Arkansas
Email: patbass@cablelynx.com
---