Charles Rick Bishop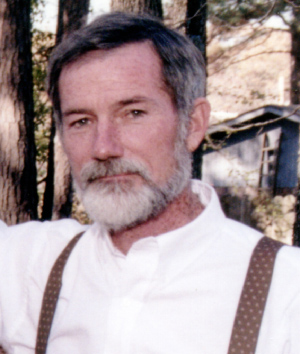 Obituary Notice
Charles Rick Bishop, age 54, of Little Rock, died Monday, December 1, 2003. Born in Little Rock, Rick graduated from McClellan High School before attending the University of Arkansas at Fayetteville. After his schooling Rick worked for 6 years with A.O. Smith Pipe Manufacturers. He then worked for his father Charles Bishop at Klean Inc., before starting his own janitorial services in 1983, First Environmental Services and the Vacuum Sweep of Arkansas. Rick loved playing with his kids, and enjoyed fishing, skiing, and camping. His love of nature was typified by his living in the country where he and his family raised chickens, cows, and goats, to mention a few. Rick was a regular volunteer at Stew Pot, past volunteer with The Optimist Christmas tree sales, and attended Highland Valley United Methodist Church. He was good listener, hardworking and compassionate, with a desire to always tinker. He claimed to be able to fix anything if he had enough duct tape and coat hangers.
Rick is predeceased by his parents, Charles Harris and Evelyn Louise Tschumi Bishop. Rick is survived by his wife, Katherine "Kathy" Ann Black Bishop of Little Rock, one son, William Bishop, three daughters; Nicole, Emily and Mary Grace Bishop all of Little Rock, two brothers; Doug Bishop and wife Debbie of Bryant, Ted Bishop and wife Becky of Paron, and one sister Julie Bishop of Little Rock and his mom and step-dad Jack Eutha Bishop Scott, step-brother, Greg Jones and wife Elizabeth, of Little Rock, and Norma Bishop of Little Rock.
There will be a visitation Thursday from 5 to 7pm at Ruebel Funeral Home followed Friday with a funeral service at Highland Valley United Methodist Church at 11:00 a.m. officiated by Reverend Kurt Boggan. Arrangements are under the direction of Ruebel Funeral Home.
In lieu of flowers memorials should be made to either Mount Saint Mary's Academy, Lutheran High School, or Christ Lutheran School.
---
Register Book
Bill Butzlaff
Russellville, Arkansas
Email: wmbutzl@yahoo.com
My thoughts and prayers are with Rick's family.
Carol Henderson Bishop Ward
North Little Rock, Arkansas
Email: carol.ward2@med.va.gov
Our thoughts and prayers are with you.
The Hesselbein's
Little Rock, Arkansas
We made a great effort, Robert. Now there will be peace.
Don Gold
Little Rock, Arkansas
Email: donaldgold@sbcglobal.net
My prayers are with Kathy and the children and Rick's brother and sister-in-law, Ted and Becky. I am so sorry for your loss.
Phyllis Anderson
Marcelline Giroir Limited
Little Rock, Arkansas
Email: pander@swbell.net
I graduated high school with Rick and remember him fondly. My thoughts and prayers are with his family.
Pam (Brown) Glidewell
Little Rock, Arkansas
Email: pglidewell@fai-lr.com
Ronnie and Francine Clark and Joshua
Little Rock, Arkansas
Email: clarkpower@aol.com
I am sorry for your loss. I remember Rick from high school. He always had a smile for everyone. I know he will be missed.
Marilyn (Gordon) Sorrells
Little Rock, Arkansas
Email: mksorrells@sterneagee.com
---