Thomas Anthony Barranco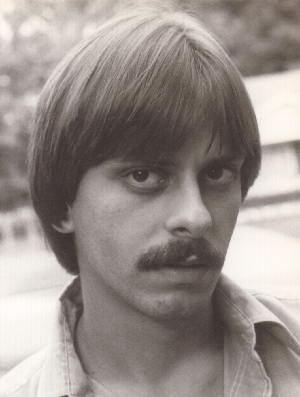 Obituary Notice
Thomas Anthony Barranco, 45of Pine Bluff, died Wednesday, July 16 after a lengthy illness.
Thomas was a 1976 graduate of Watson Chapel High School, and his thirst for knowledge continued throughout his life. He was a voracious reader, lover of the written word, and student of antiquities. His quest for knowledge was fueled by his lifelong pursuit of the Truth and a desire to reach higher spiritually.
God blessed him with many gifts and talents. He was a skilled artist, developing a style much like that of Michael Angelo. He specialized in Classic Iconic Art. He possessed a great love for music and had quite a beautiful singing voice himself. He had a tender heart for animals and all of nature.
The son of the late Phillip C. Barranco, Thomas leaves behind his mother, Lois Wilson Barranco, two brothers, Philip(Shelba) of Pine Bluff and Robert (Amy) of Hot Springs and three sisters, Vanessa, Teresa and Paula, all of Little Rock. We will miss him; but we know he is happy with God on this, his Magical Mystery Tour.
There will be a memorial service held at 2:00 p.m. Monday at Lakeside Methodist Church at 1500 Olive Street in Pine Bluff. The family will receive friends at 6800 Ozark, Pine Bluff following the service. In lieu of flowers the family requests memorials be sent to St. Jude's Children's Research Center, 501 St. Jude's Place, Memphis, TN 38105. Arrangements are by Ruebel Funeral Home.
---
Register Book
Scott Robinson
Pine Bluff, Arkansas
Email: scottrobin78@yahoo.com
---