Clara Mae Alley Barnard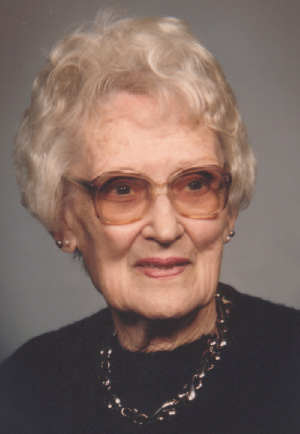 Obituary Notice
Clara May Alley Barnard, 100, of Dallas, formerly of Little Rock, AR, died Saturday, April 26, 2003. Survivors are three sons, Col. Martin Jay Barnard USAF, (Ret) and wife, Jeanette of Henderson, NV; Bill Barnard and wife, Marilyn of Dallas; and Lewis A. Barnard and wife, Jo Ellen of Richardson; a sister, Mary Hart and husband, Delmar of Little Rock, AR; Five grandchildren and eighteen great-grandchildren. She was preceded in death by her husband, W.A. Barnard of fifty four years, a sister, Blanche Alley, and one granddaughter.
After graduating from Little Rock High School, she attended Henderson Brown College in Arkadelphia. Mrs. Barnard was a life member and past-president of the Woman's Club of Little Rock, many book and bridge clubs and was a talented artist. She was a life long Methodist and a member of St. James United Methodist Church.
A graveside service will be held at the Mausoleum at Pine Crest Memorial Park at 2:00 p.m. Tuesday, April 29, 2003. Memorials may be made to St. James United Methodist Church or The Linda B. Wade Memorial Scholarship Fund at Dallas Theological Seminary 3909 Swiss Ave. Dallas, TX. 75204 or a charity of your choice.
Arrangements are by Ruebel Funeral Rome, Little Rock, AR.
---
Register Book
Mary you probably don't remember me but I use to work for Ronnie Holms Beauty
shop in the Donaghey Bldg. You and your sisters came in on Saturday to get your hair done.
I just wanted to let you know that I remembered Clara. She sure had a long life. Hope she
was healthy until the end.
Would love to hear from you all.

Peggy Hall Email: pnpdhall@msn.com
26 Brookview Dr.
Little Rock, AR 72209 phone #565-5606

Ms. Barnard was lovely and gracious neighbor and we are proud to have known her.
With deepest symphathy,

Ms. Marie Easterly and family Email: tlsims62@earthlink.net
Kennesaw, GA

---