Skipwith Winfield Adams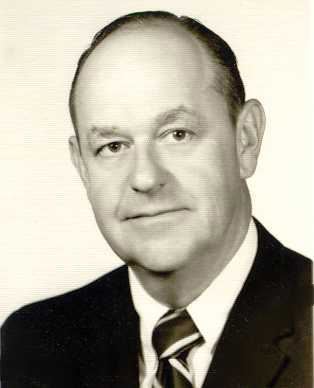 Obituary Notice
Skipwith Winfield Adams, age 88, of Little Rock was born Sept. 30, 1914 in Little Rock, and passed away May 28, 2003 in Austin, Texas. He was the son of Skipwith Winfield Adams and Lottie Fones Reaves Adams. Skip lived in Helena from 1915 through 1932 before moving back to Little Rock until April 2000. In 1932, he graduated from Helena High School, where he was on the football, basketball, track and baseball teams. He also played on baseball and softball teams in Little Rock during the 1930s.
Skip maintained an interest in all sports, particularly Arkansas Razorback football, attending most of the games from 1932 through 1999, and was a longtime member of the Razorback Foundation.
Skip attended Little Rock Junior College (now UALR) for one year before going to work, following his fatherís death in 1933. He served in World War II in the U.S. Army Signal Corps as a Cryptographic Technician in New Guinea and the Philippines. After the war, Skip returned to Little Rock, where he worked as an independent insurance agent, eventually opening his own agency.
Skip is survived by his wife of 51 years, Mildred Laux Adams and his daughter, Jane A. Trainham both of Austin, Texas. Other survivors include his sister Jane A. Farabee, brother Reaves Adams; niece Kay A. Rash, nephew Tommy R. Adams; great-niece Ashley Galloway; and great-great-niece Brenna Galloway, all of Little Rock.
A memorial service will be held at Ruebel Funeral Home at 10 a.m. on Thursday June 5, 2003. A committal service will follow at Mount Holly Cemetery in Little Rock.
Memorials may be made to Therapy Pet Pals of Texas, 3930 Bee Caves Road, Suite 6B, Austin, Texas, 78759 78746, or Christopher House, c/o Hospice Austin, 4107 Spicewood Springs Road, Austin, Texas.
---
Register Book
---